DM-6C Veterinary Anesthesia Machine
DM-6C Veterinary Anesthesia Machine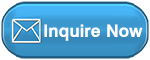 DM-6C Veterinary Anesthesia System
Friendly Powerful Reliable
Application:
The Veterinary Anesthesia machine makes a good performance in animal clinics. From high to low acuity, simple to complex cases, small to big animals. our expertise in anesthesia delivery is based on rich 23-year history of developing anesthesia solutions that meet your needs. Good performance based on High Security, High Accuracy, High Stability and accurate monitoring.
Trust Points
l Simplicity: easy to use, easy to move with 4 wheels.
l Choice: adapt the equipment to different animals and procedures freely
l Designed and manufactured by Perlong Medical with over 23 years experience in this area.
l Flexible configurations to suit your needs.
l International standard and advanced technology suitable for wide range use.
l Over 2,000 units installed in the world.
Features
l High precision flow meter, instantly know the fresh gas flow to your patient.
l Integration breathing circuit design, ensure easy operating and keep tidy.
l Vaporizer with temperature, flow compensation and self-lock function, keep safety anytime.
l Popular pluggable frame design caters for the operation customs.
l Wide use range including animals within 200KG.
Safety
l Two wheels with brake, ensure stable operating.
l Pressure meter and flow meter ensure accurate adjusting of parameters.
Specifications
Flow meter

O2(0-5L/min)

Rapid oxygen supply

35L/min-75L/min

Monitored Parameters

Airway pressure

0 cmH2O ~ 100cmH2O

Size

1. Wooden case packing size:L 645*W 590*H 630mm , GW:45KG ; NW:20KG

2. Wooden case packing size:L 650*W 690*H 520mm , GW:40KG ; NW:20KG

Working conditions

Gas source

O2

Pressure

280kPa-600kPa

Vaporizer
| | |
| --- | --- |
| Anesthesia gas | Adjustable scope % (volume percentage) |
| Halothane | 0 ~ 5 |
| Enflurane | 0 ~ 5 |
| Isoflurane | 0 ~ 5 |
| Sevoflurane | 0 ~ 8 |
Nanjing Superstar Medical Equipment Co., Ltd.
Address: No.6 Building, No.9 Bofu Road, Yanjiang Industrial Development Zone, Liuhe District, 211505 Nanjing, P.R. China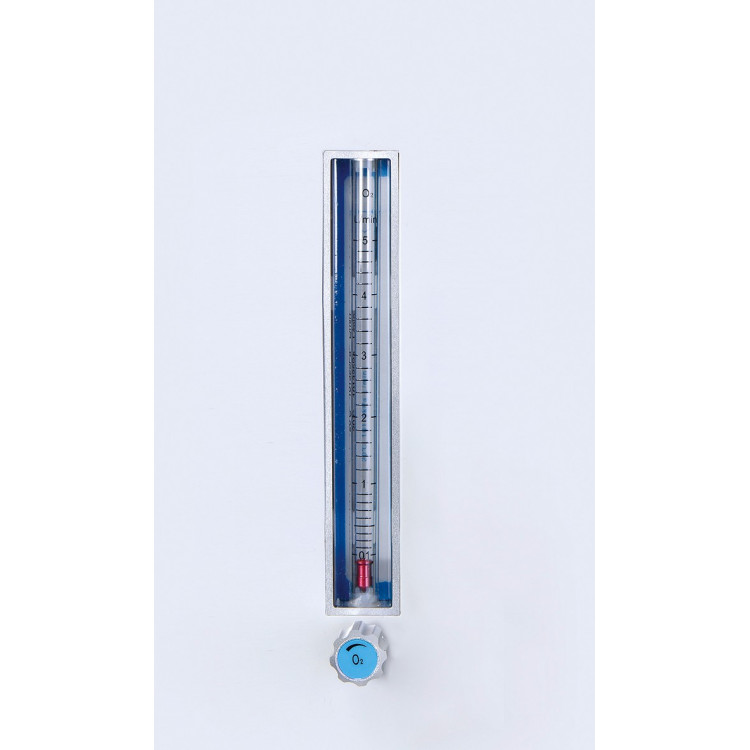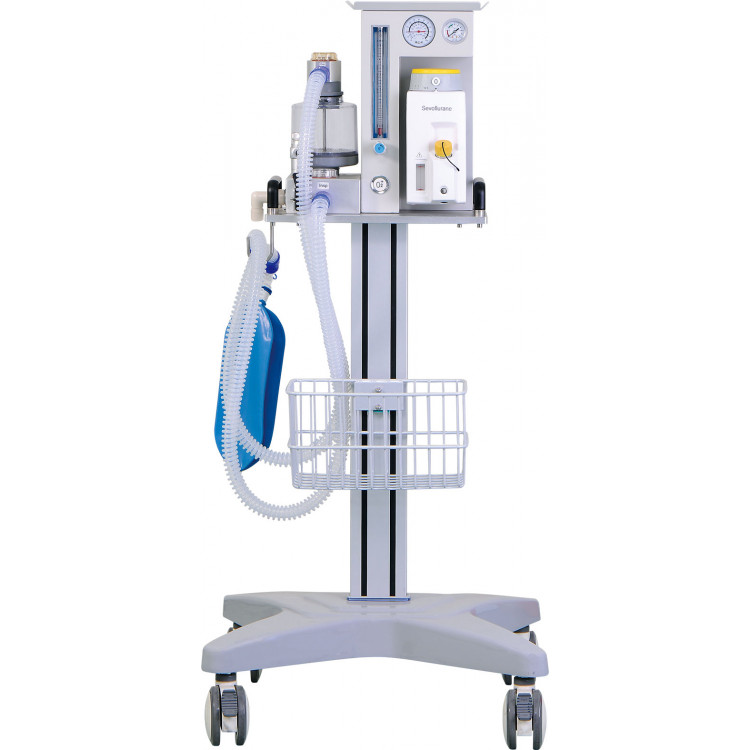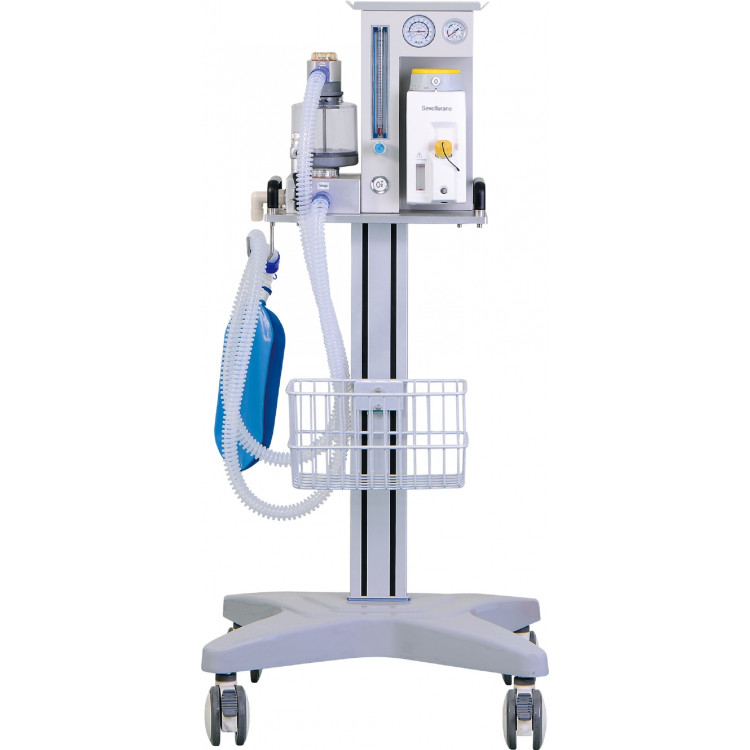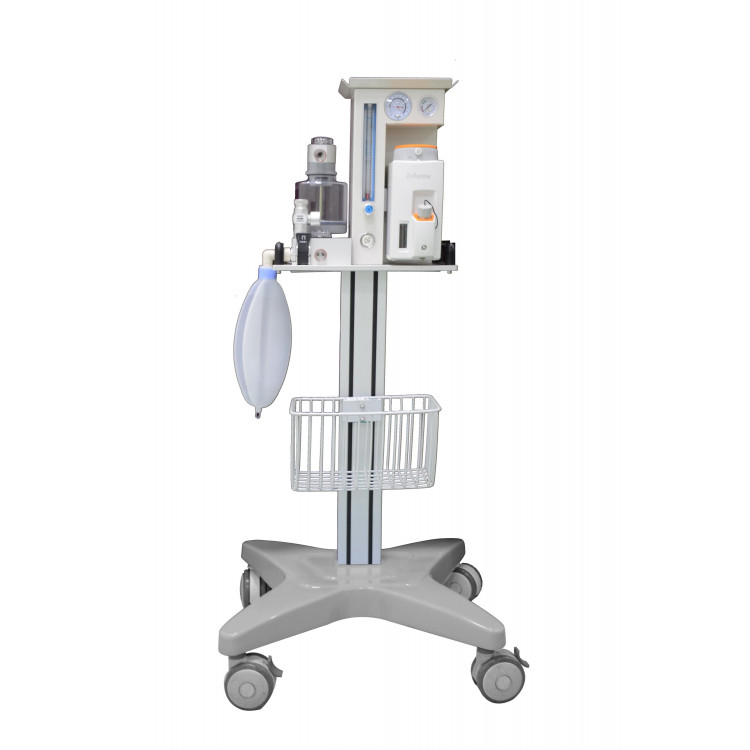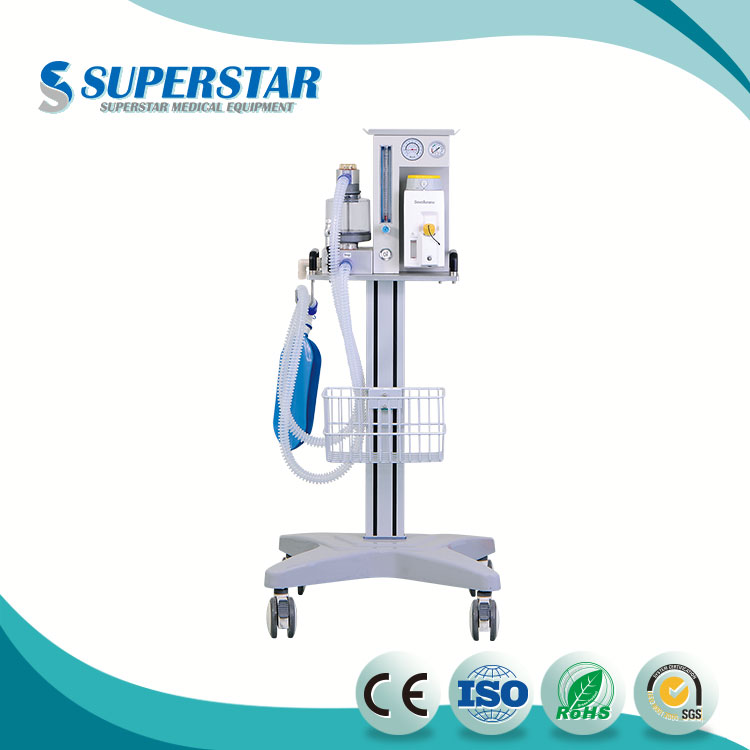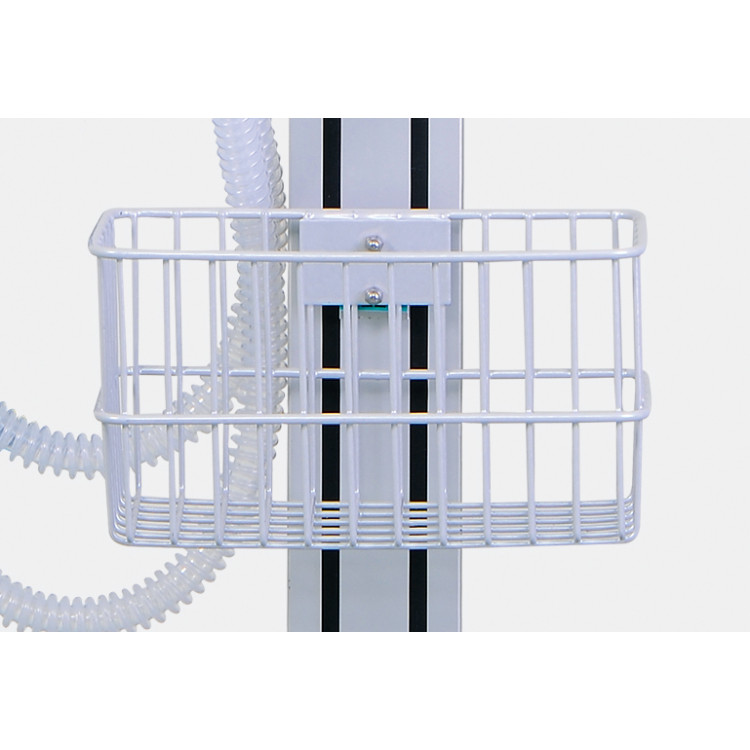 High Quality And Durability
100% MONEY
BACK GUARANTEE
ONLINE
SUPPORT 24/7