Today, welcome our VIP customer Mr.Henry and Mrs.Bonnie. They will take our Veterinary use Anesthesia System to United States for the academy of Animal Anesthesia.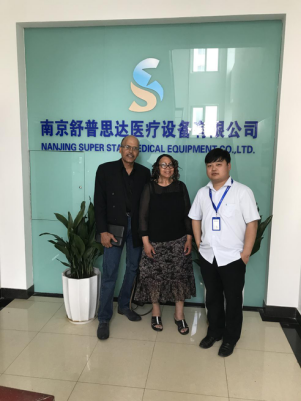 For Veterinary Anesthesia system, we have three models:
DM-6A: High end model with touch screen and electronic flow meter.
DM-6B: Middle end model with ventilator.
DM-6C: Common model without ventilator.
For all kinds of product, we have different level for meeting different customer's need.
Choose us, we will reply you what ever you ask and whenever you ask.