S1600 ICU Ventilator Machine
S1600 ICU Ventilator
Friendly Powerful Reliable
Application:
The ventilator is suitable for various kinds of medical institutions for cardiopulmonary resuscitation respiratory support. Acute respiratory failure caused by various reasons or incomplete oxygenation dysfunction. Intra-operation, post-operation respiratory support, other respiratory treatment.
Trust Points
l Simplicity: easy to use, easy to move with 4 wheels.
l Choice: adapt the equipment to your patients and procedures freely
l Patient Centered Ventilation: Precision in an anesthesia ventilator, from conventional ventilation to advanced modes, including 5 modes: IPPV; A/C; SIMV; SPONT/CPAP; MANU.
l Designed and manufactured by Superstar Medical with over 23 years experience in this area.
l Flexible configurations to suit your needs.
l International standard and advanced technology suitable for wide range use.
l Compact interface and big screen give you better operating experience.
l Over 2,000 units installed in the world.
Features
l 10.4" TFT LCD screen displays the Ventilation parameters, Alarming information and Waveform.
l Recycle breathing pipe, ensure easy operating and keep tidy.
l Multiple working modes such as volume control and pressure limit, adapt to wide range patient.
l Vaporizer with temperature, flow compensation and self-lock function, keep safety anytime.
l Multiple parameters monitoring interface, make every parameter clear, let users know the patient conditions in all aspects;
l Real time pressure-time, flow-time loop graphics and high precision O2 concentration detection function included.
l Venturi effect technology ensure the machine working without air gas source.
Safety
l Three level alarming system, visual and sound alarm information.
l With lots of alarming, reminding and protection functions.
l Advanced power management control technology.
l With built-in backup power source, when outside power source goes off, back-up power source starts to work.
l Self-check before running, eliminate system mistake.
l Separate design of electric and gas, keep safety running of ventilator.
Specifications
Ventilation modes:

IPPV; A/C; SIMV; SPONT/CPAP; MANU

Ventilator parameter ranges

Tidal volume(Vt)

0, 20 mL ~ 1500 mL

Frequence(Freq)

1bpm ~ 100 bpm

I/E

4:1~1:8

PEEP

0cmH2O ~ 20 cmH2O

Pressure triggering sensitivity(PTr)

-20 cmH2O ~ 0 cmH2O(Based on PEEP)

SIGH

0(off) 1/100 ~ 5/100

Apnea Ventilation

OFF,5 s ~ 60 s

Monitored Parameters

Frequence(Freq)

0 /min ~ 100 /min

Tidal volume(Vt)

0 mL ~ 2000 mL

MV

Airway pressure

0cmH2O ~ 100cmH2O

Oxygen concentration

15 % ~ 100 %

Graphical display:

P-T(pressure – time)

F-T(flow – time)

Size

1.Wooden case packing size(main engine):L 560*W 560*H 615mm , GW:35KG ; NW:17KG

2.Wooden case packing size(trolley):L650*W690*H 520 mm , GW:38KG NW:18G

Alarm and protection

The AC power failure alarm

Power failure or no connection

Internal battery backup low voltage alarm

<11.3±0.3V

No tidal volume

No tidal volume within 6s

High oxygen concentration alarm

Low oxygen concentration alarm

19%-100%

18%-99%

High Airway pressure alarm

Low Airway pressure alarm

High Minute Volume alarm

Low Minute Volume alarm

Continuous Pressure alarm

20cmH2O-100cmH2O

0cmH2O-20cmH2O

1L/min-99L/min

0-20L/min

(PEEP+1.5kPa) over 16s

Suffocation warning

5s-60s no spontaneous ventilation

Working conditions

Gas source

O2,

Pressure

280kPa-600kPa

Voltage

-220V±22V

Power frequency

50Hz±1Hz

Input power

40VA
Nanjing Superstar Medical Equipment Co., Ltd.
Address: No.6 Building, No.9 Bofu Road, Yanjiang Industrial Development Zone, Liuhe District, 211505 Nanjing, P.R. China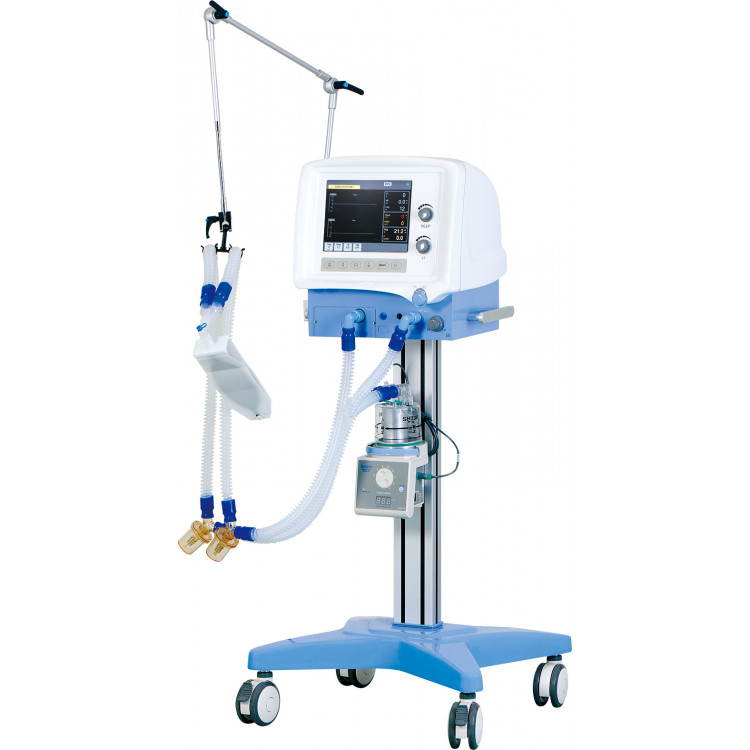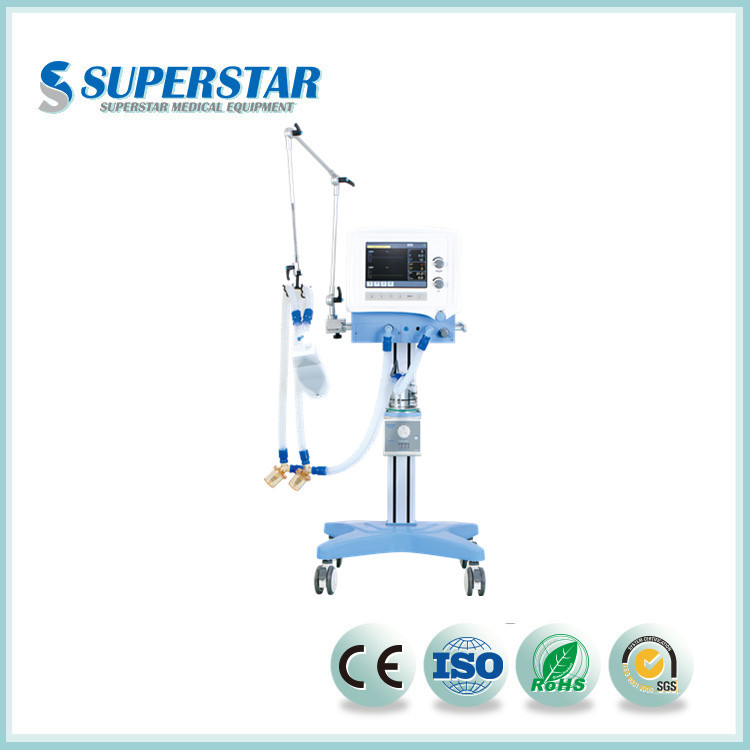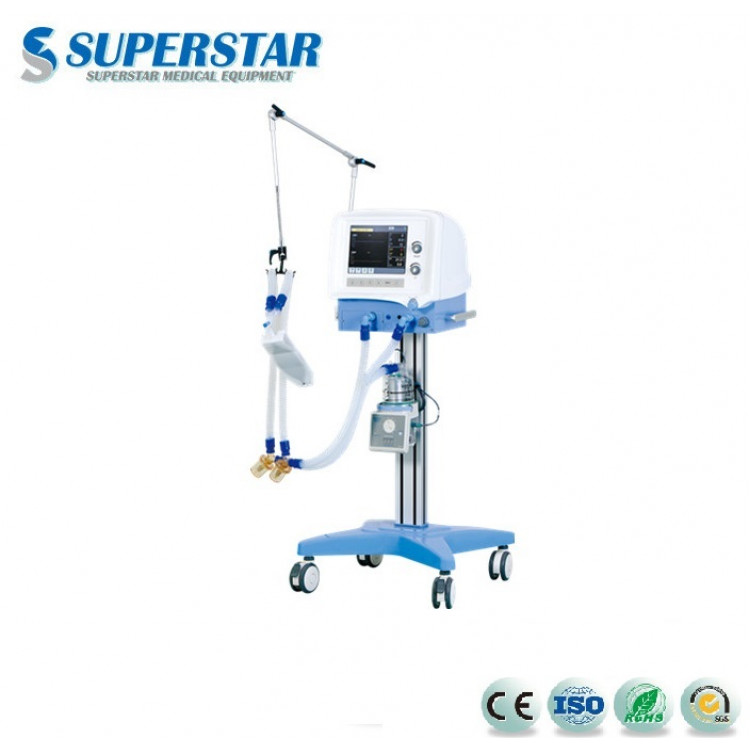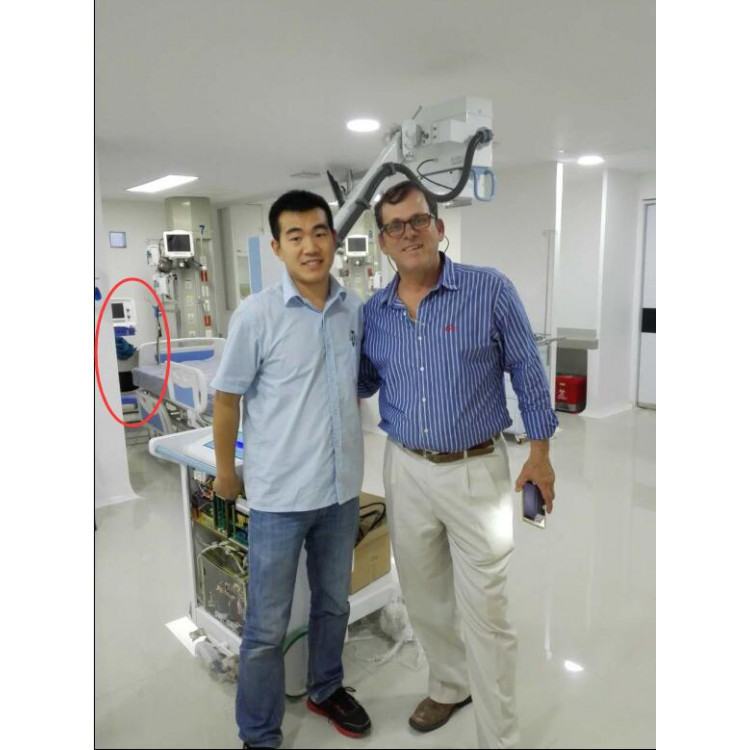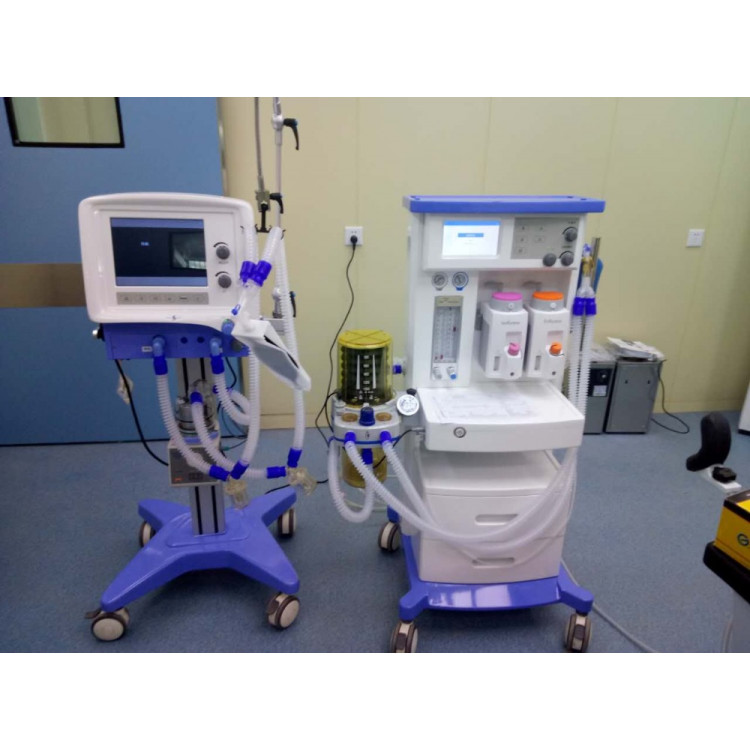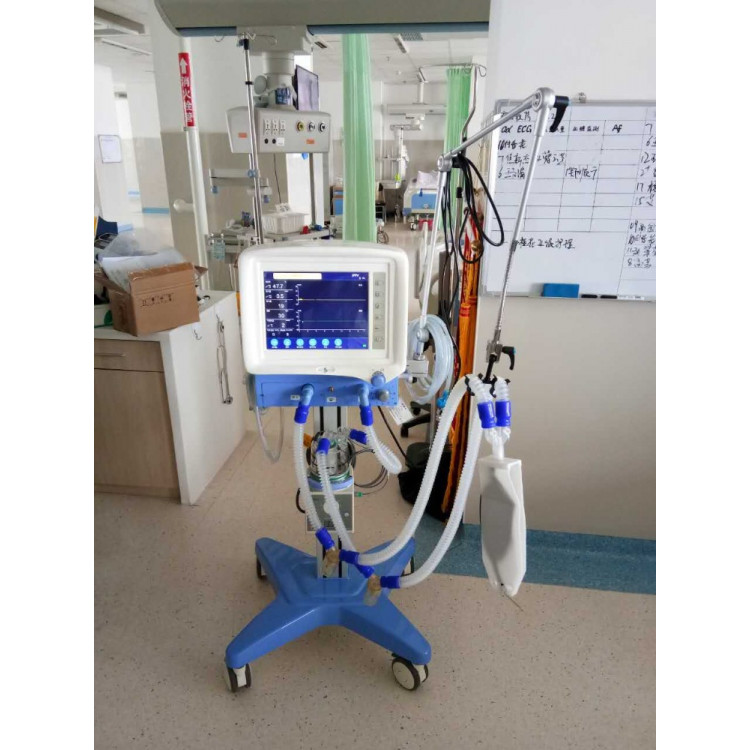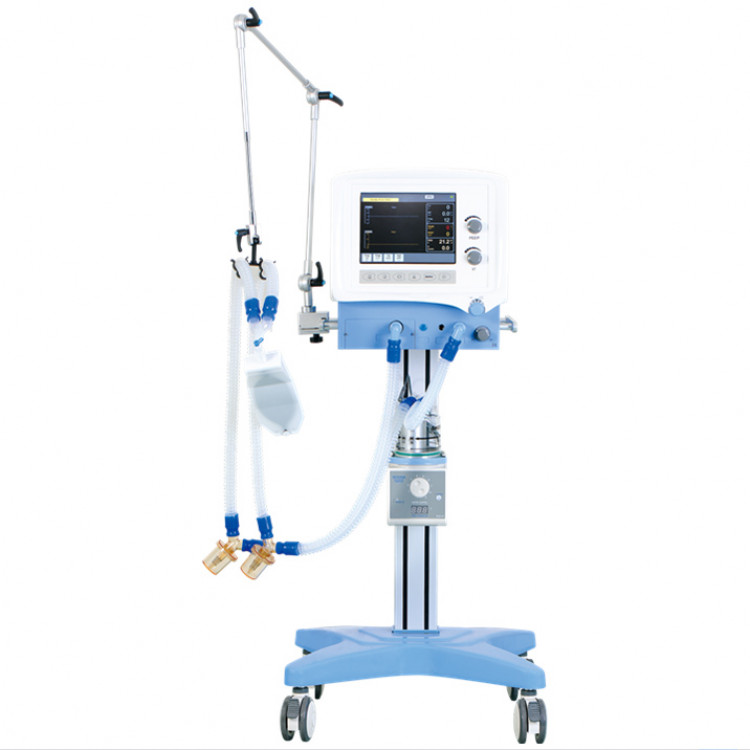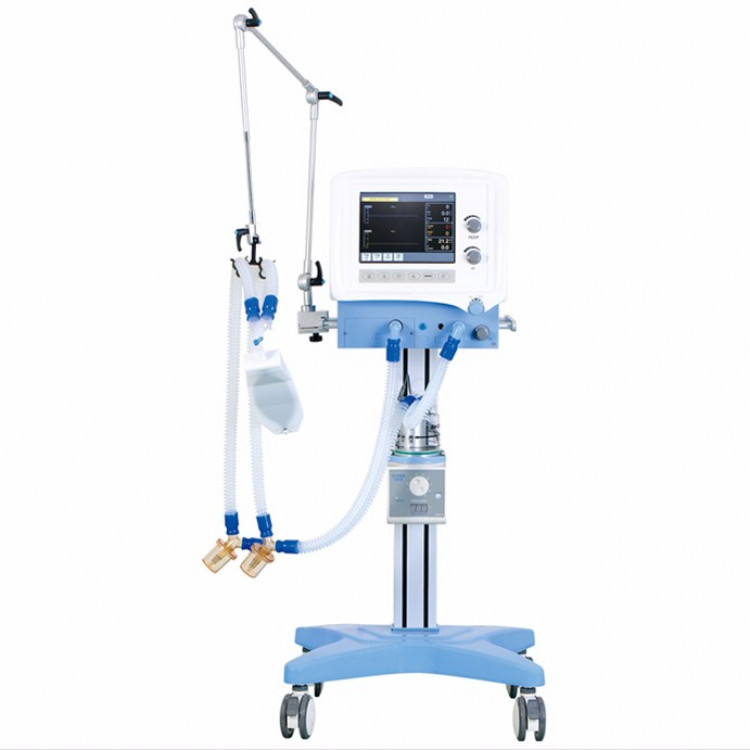 High Quality And Durability
100% MONEY
BACK GUARANTEE
ONLINE
SUPPORT 24/7